I have long been seeking a way to convert an Office 365 email message to a specific URL to retrieve that email message again.
I finally came across this solution (Solution # 1):
I have implemented this solution as a KM Macro which opens a new tab in Chrome with a unique URL to the currently selected Office 365 email item. It works fine as best I can tell. I will use this often in my daily workflow.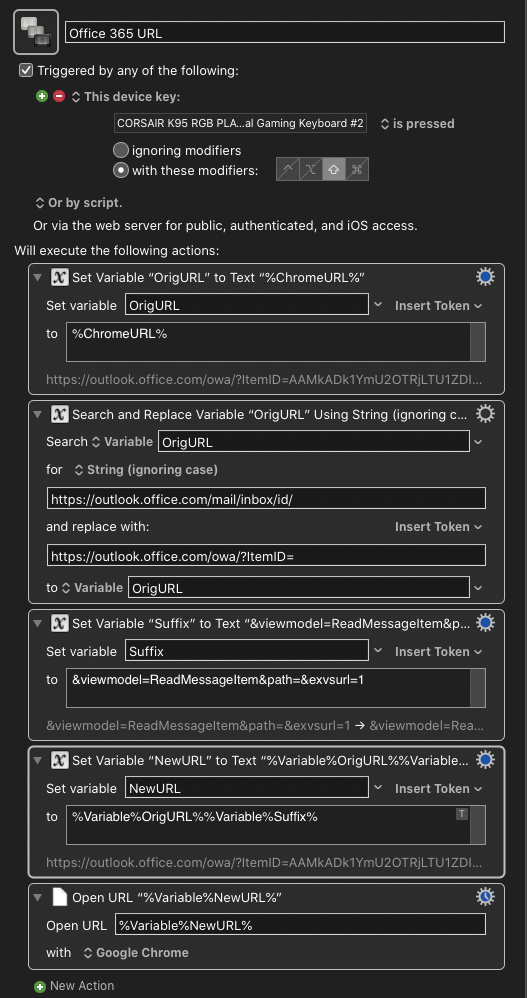 Office 365 URL.kmmacros (3.6 KB)