Hi,
I am trying to make a macro, which can create text-replacement macros. Buidling on Peter N Lewis macro, i am trying to build on it however i need help. The macro takes the clipboard and the user input as arguments and inserts it to an applescript, which builds a macro, that includes:
Set variable to text (the correct output)
Set variable to the trigger
IF statement (is first letter in trigger is capitalised or not)
Filter the correct output, to fit with the trigger
Insert text
However when the applescript is executed the result is not a complete macro. Many of the actions are not included. Any one with script debugger who might be able to help.
I have appended two macros to ilustrate the means and the goal.
A ) Macro that needs help:
Create a spelling replacement.kmmacros (7.0 KB)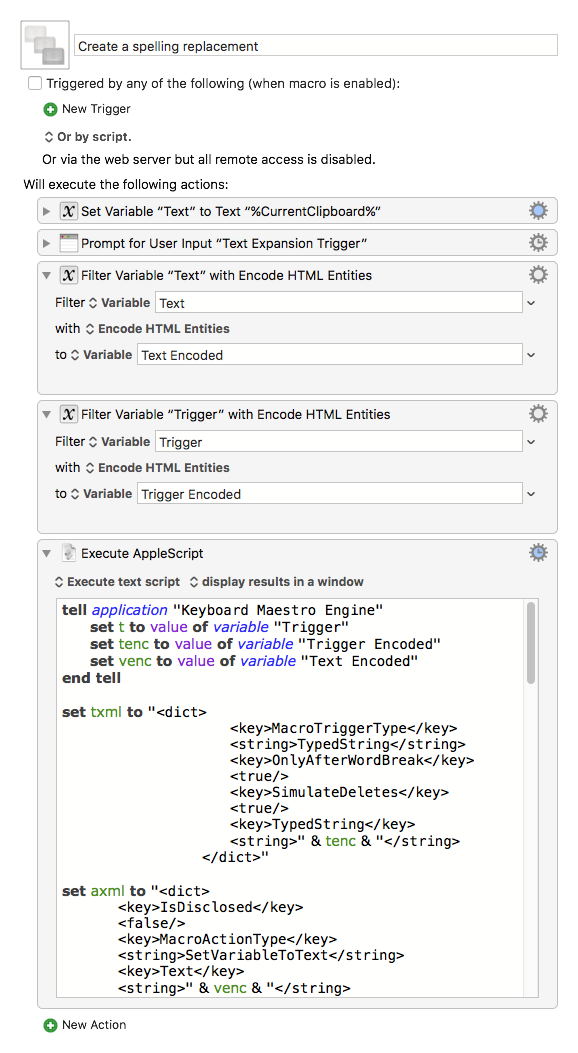 B ) Example of output:
artefacts.kmmacros (3.4 KB)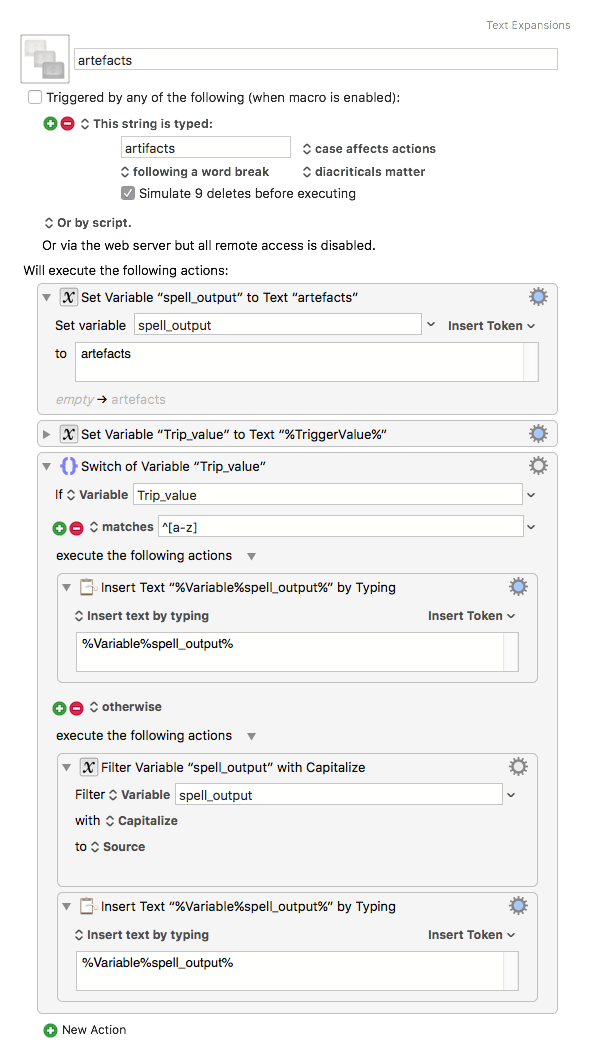 Best Regards
Jens