I use Piano Software Synthesia for practicing Piano.
I've wanted a feature for it for a long time, so I was wondering recently maybe it's possible to create it through Keyboard Maestro.
This Screenshot will hopefully help give context of what I would like to do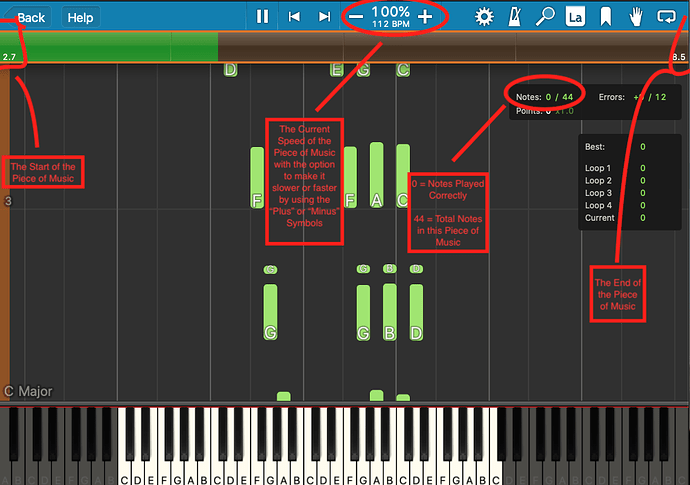 The idea is this:
When it has reached the end of the piece of music.
It will Calculate the Percentage of Correctly Played Notes to the amount of Total Notes in the piece of music
And then if the Percentage is Higher than 95% then it will press the Plus Symbol to Raise the BPM (Speed that the music is played)
And if I don't Play 95% of the Notes Correctly the BPM is not changed it's stays the same
Just in case that didn't make sense, to put it in simple terms.
When I play the Piece of Music well. it will Increase the Speed at the end so when I play it again, it will be quicker (making it more difficult)