I can map command + section sign(key with roof/degree symbol left to 1 on german keyboard) shortcut to keystrokes but when I try to make this macro work: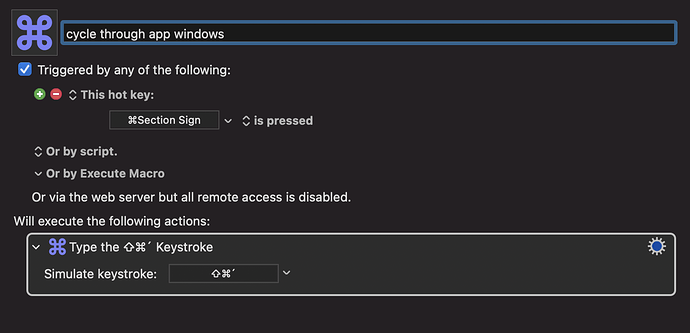 the action does not get executed. The shift + command + accent shortcut is used by macos to cycle through app windows but it doesn't seem to work with KM. I've tried the trigger with other shortcuts and it works, just not with this action.
What am I doing wrong?