I can't tell if I've fallen into a black hole or triggered an infinite loop. (Almost literally).
For my sins, my Gmail app of choice is Kiwi for Gmail and whilst it is imperfect, waiting for the perfect app is killing,
Kiwi for Gmail is a bit like an electron app - it is an instance of chrome running in its own window. Unfortunately almost none of its functionality, is available via the Mac menu and so I have to invoke everthing as a image clicks.
In this case I'm attempting to click on the signatures button at the bottom of the email and select "No Signature".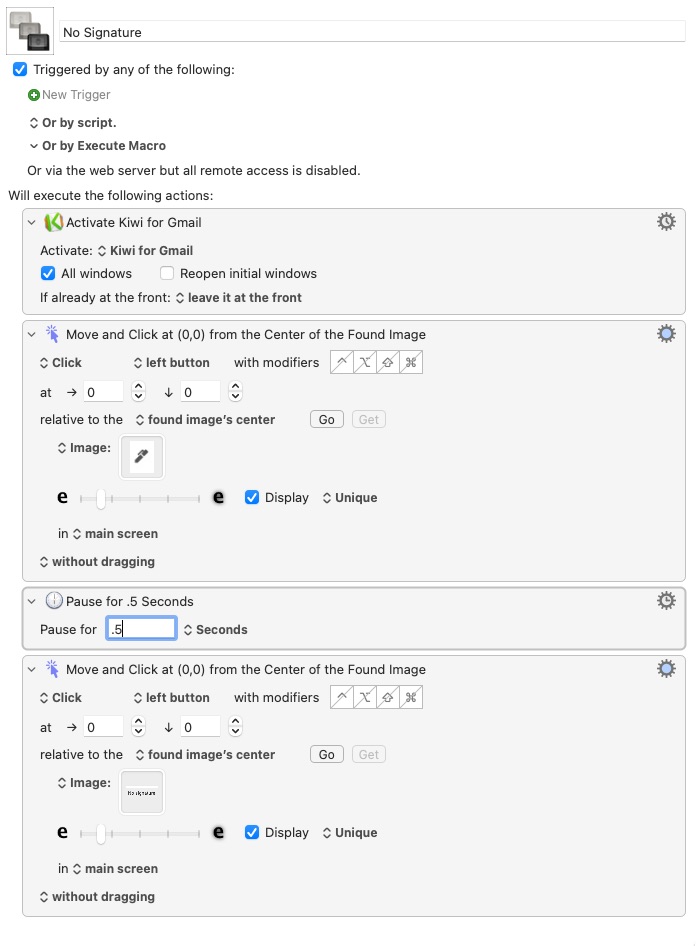 The shortcut activates the window. It displays green over the Signature button and then nothing happens. It feels like no click was sent. (Although I can't prove that).