Hi all,
I'm very new to KM, so please forgive me if I'm doing something wrong, and it is very simple.
I have to use Word for work, notwithstanding that I loath it. One of the things that annoy me in Word for Mac is that command+backspace deletes the last word, and not the whole line, as with elsewhere on MacOS.
I have tried to write a macro to correct this. As below: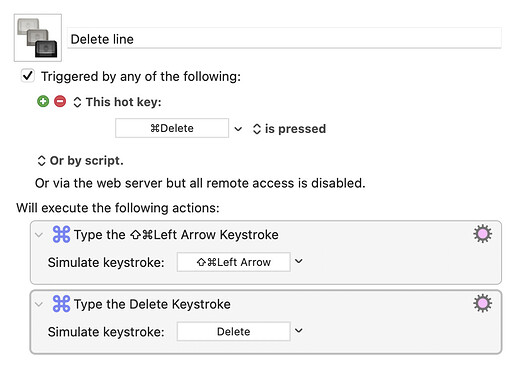 Shift, command left arrow selects the whole line. Delete should then delete it. But when I press command+backspace it only completes the first half of the macro (selecting the line) and doesn't delete it.
I assume I'm doing something wrong.
Can someone help?
Thanks so much