I'm working with an app (hate to call it that since it's obviously not macOS native) named Mylio and it has a "Console" activated by menu Help>Console or Cmd-option-C. When the console is opened (something like you might see in a browser developer mode), the menu has a check but the name doesn't change. Can KM detect the state, i.e., determine whether the console is opened or not?
Menu after Console is opened.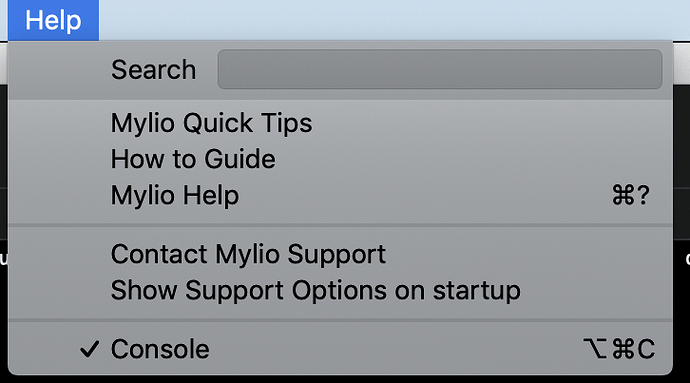 My use case is that Mylio has provided a long command to determine needed information (what Album is a selected photo in). I can use KM to open the console and paste and run the command, but after I've done it once then the KM script doesn't work because then it closes the Console and the paste goes into the ether.
I've asked Mylio this question too.
OT: You may ask why one would use such a program. Mylio does a very good job of keeping photos on multiple iOS and macOS devices.