Shortcuts I had on some mouse buttons didn't work today. It seems Keyboard Maestro doesn't register device keys any more.
I've checked it in other software (karabiner, steermouse) and the keys are definitely working.
So I just thought fuck it... I'll upgrade KM from 9.2 to 10, maybe that will fix it.
But when I click on the button to confirm the order, I'm being told: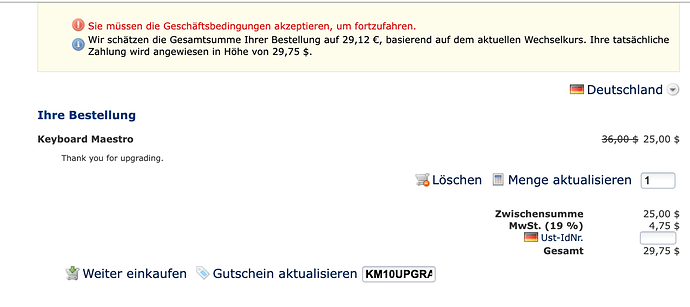 But there is no checkmark or any link to terms of service
. It's literally impossible to throw money at Stairways.
---
Actually, now that I have v10 on my system, the mouse buttons are registered again.
But I only have 12 days left