If you have upgraded to KM 11, here is one way. You can determine what mode you want within the Insert text by typing action. Either way, this gets you close.
Mouse Gestures.kmmacros (3.0 KB)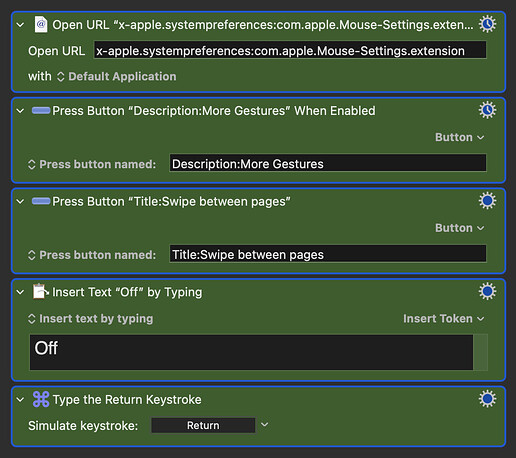 KC
That is a clear and great example of how to modify the System Settings. This approach is so much better than the convoluted approach I uploaded a few weeks ago.