I'm using the Prompt with List action to select and insert tags from a list. It is working great for as far as it goes. I'd like to extend this by both adding items to the list if it doesn't appear there and insert by pasting the new item. The new item would be available in the list the second time the macro was run.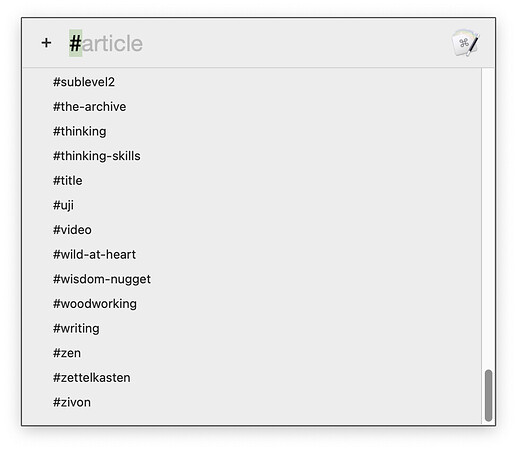 I've not gotten far with the mental logic of how this might be accomplished. I think what is blocking me is some setting in the gear menu of one of the actions.
This is what I have so far but I think I may be barking up the wrong tree.
This starting to work. It picks from the list all right but a new item causes the system to beep. But 2 taps on ESC and the #test is pasted.