Hi everyone.
I have a terabyte of music samples of different types (kicks, snares, vocal samples, etc) that I go through regularly in Finder. Often I want to "favorite" one by copying it into a designated folder for its type.
The designated folders are all in a master "Favorite Samples" folder, containing sub-folders for each type, sometimes several levels deep for sub-types.
The hierarchy you see in the screencap below just matches the folder hierarchy in Favorite Samples, pretty simple.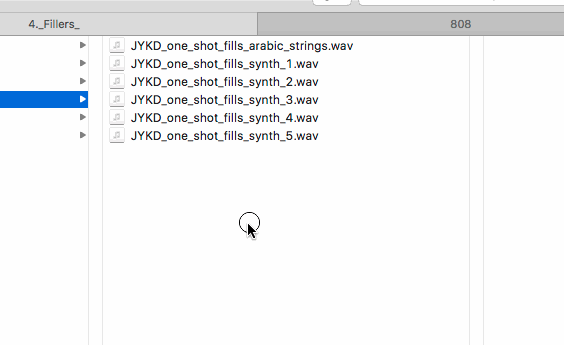 I'm using sub-palettes, which is static and very manual. The Favorite Samples folder structure is constantly iterating and I have to create & maintain a macro for each folder, which is ineffective for something I will be changing for the rest of my life. (This is already taking 40 macros, and I just started.)
So I'd really like a solution where the list dynamically-updates based on the folder structure of "Favorite Samples".
(The 'Ω Drop Here' option puts the sample in the current hierarchy. An OK button would be a good substitute, if we needed to do a custom HTML prompt.)

in advance.