Hello,
How would I get the volume name of the USB when it is first plugged in?
Thanks
Hi Emily
I will presume you are on a Mac. So, Go to the Finder and click on the apple logo on the top left, select 'About This Mac' and then click System report, under the hardware dropdown is USB. On the right pane you will see what ever is connected, the names of the device are on the dropdown within the right pane. See screenshot. For instance, my ethernet usb dongle (dongle life) is AX88179.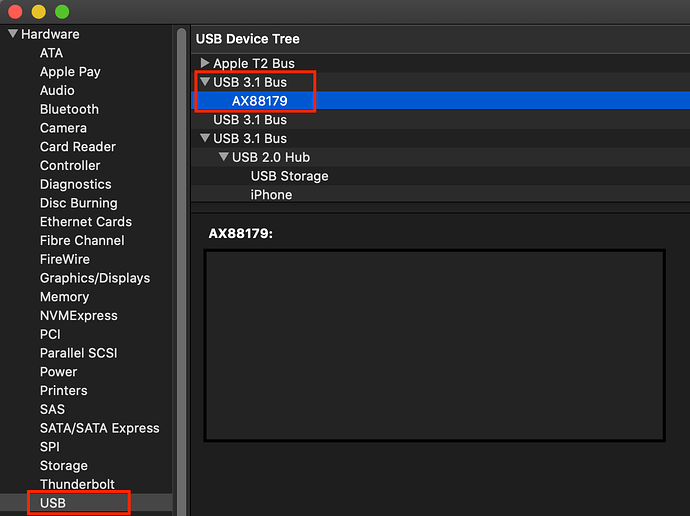 Hope that helps.
Nilesh
You can use the Mounted Volume trigger to detect when a volume is mounted.
When the macro executes, its TriggerValue token will hold the name of the volume (technically, the last path component, which will sometimes be slightly different to ensure uniqueness by the system).