I'm encountering a problem with KM Version 11 with a macro that works fine in KM Version 10. (To test, I've put it the macro on another machine and reverted back to version10.2 It had been failing on that machine until I reverted back to the previous KM version.) I've spent much time trying to figure out what was causing a macro to fail before posting to this list and I've isolated the step that fails in version 11.
Basically, I have macros that are triggered at set times to download files using CURL or WGET in terminal. Some of the macros use terminal commands to subsequently unzip or run other routines.
I have other files that I download on a timed basis too and I have it set everything up so that if a macro takes too long, KM send a "quit application" ( in this case, the app is Terminal) command. Terminal sometimes will give a notification, "Are you sure you want to Terminate running process" if it's running a routine.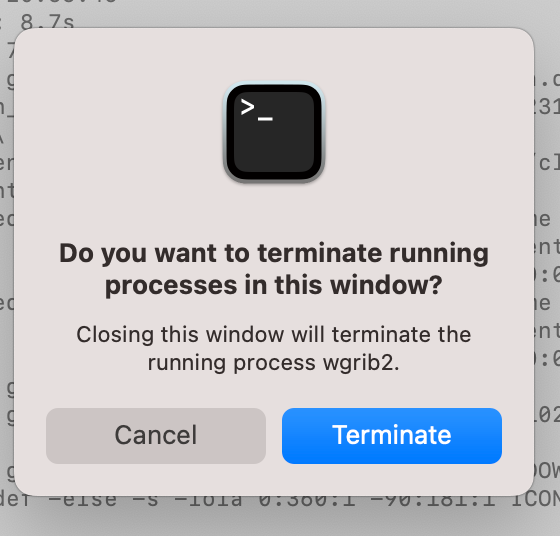 --> To handle this situation, I have KM perform a "forced quit" on the application (Terminal) if it's still running after a short delay.
"Force Quit" an application is what's failing in version 11. At least as far a Terminal goes. The same macro has worked fine in version 8 9 and 10.
Here's a screen shot of the macro that fails in 11:

I use several Macs for downloading files and even though Peter generously allows people to use one license on 5 machines, I routinely purchase three licenses to support Peter's incredible work. I've done that with version 11 and I'd hate to roll everything back to 10 to get everything working again.
Anyone else encountering this issue?
I should add that Quit Application (in this case Terminal) works if Terminal is running something simple, but where Terminal is 'busy' with a more advance routine, it will display a message confirming if you want to quit and that's where "forced quit" fails in version 11.
BTW, I'm still running Ventura on Intel Macs