Is there a list of environment variables that I can use with Keyboard Maestro with If Then Else Action?
What I would like to do is based on the following:
I have a folder which I would like to open with a macro in Finder/Path Finder (which I can use the File, Folder or Application action).

However, on one computer, because of the smallness of the internal disk I have to store this folder on a second disk, while on the second computer the internal disk is big enough to hold the folder.

I wanted to use the If Then Else Action, so that condition tested was for the HOSTNAME of one computer, and if not false then the folder on that computer would be opened, and if I ran the macro on the second computer, the else part of the If Then Else Action would be run.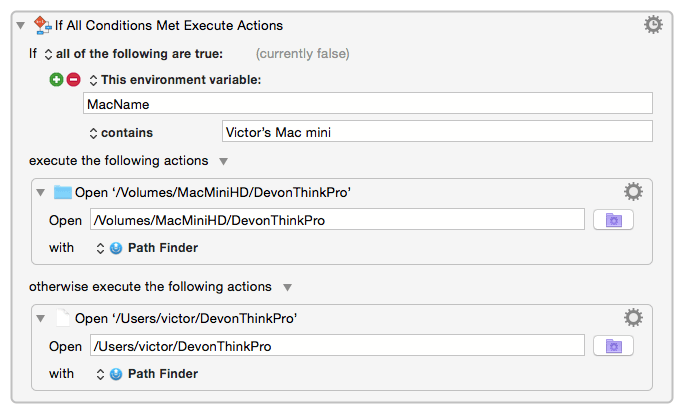 However, it seems that the HOSTNAME environment variable is not supported by Keyboard Maestro. Is this correct? If there is another way to do what what I need, I would be grateful for suggestions.
(I copied the HOSTNAME variable accurately)