###Evernote Table Palette Group & Macros
Evernote Table Palette Macros.kmmacros (174 KB)

Warning! This Macro Group has a trigger of "⌃T". You may want to change/remove as soon as you install it.
###Use Case
Here's an example of how I setup a Palette for Evernote.
Basically, it uses a Macro Group, with each Macro designed to access the Evernote menu to perform a specific table operation..
###Display of Palette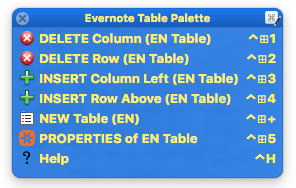 ###Macro Group Setup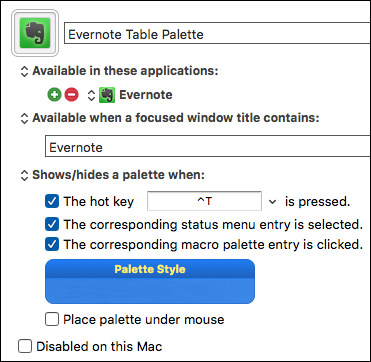 Then, create one macro for each style you want, and assign a simple trigger, preferably one character (with or without a modifier key).
Each macro will use the "Select Menu" Action, set for the specific menu tree you need for the style:
###Example "Select Menu" using Evernote: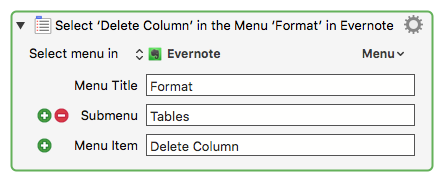 ###Macros in the Evernote Palette Group

###Example Macro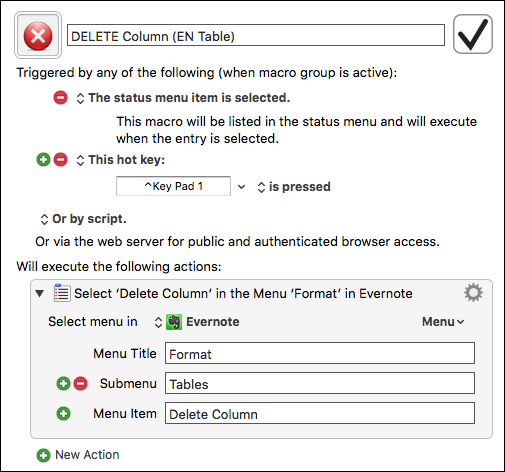 Hopefully this will get you started.
Feel free to ask any follow-up  questions.