Purpose/Instructions:
Run the macro Start Loop, and it will beep once a second (timeout: 10 seconds). While it's running, run the macro Stop Loop, and the looping macro will stop.
Source code is below.
---

---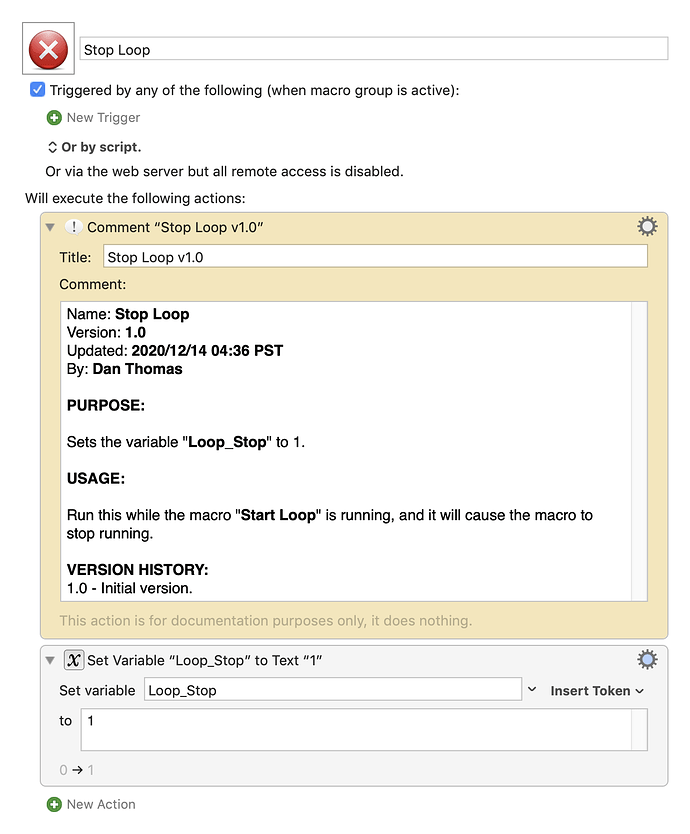 ---
Source:
Instructions:
Download the macros file (below), and double-click it to install in KM.

It will create a macro group called Looping Example, which is a palette.

I think KM defaults to importing these macros disabled, so you'll need to enable them. It might disable the macro group also, I'm not sure.

You can launch the palette from the KM icon in your Mac's Menu Bar.
Source File:
Looping Example.kmmacros (4.5 KB)