It seems this "Execute Shell Script" action won't complete.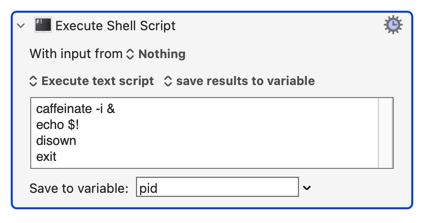 The goal is to run a command in the background and save its process ID to a variable so I can later stop it. More specifically, I want to disable system sleep while the macro is running.
I have tested this in an interactive shell (zsh) and in a shell script and it works in both cases, so I don't know why it doesn't work in KM.