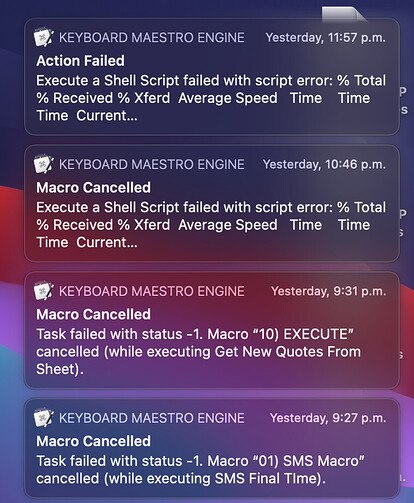 Does anyone have a suggestion for logging these fails? I have macros that perform a number of shell scripts to add info to leads in a CRM. It works great but after a few hours of it running it fails with this.
If I can somehow track and understand these errors I could have the macros restart if the error happens. or prevent the errors entirely.
Right now I am just tracking all of the executing macro IDS and every time an individual macro runs setting a variable with those macros running ID. If the current IDS does not contain the individual ids then it executes it.
Another thing I noticed to is my keyboard Maestro Engine turned off on its own. How can I prevent this?