@peternlewis, many thanks for the new tools/Actions you have provided us with in KM8. Unfortunately, all of the new Prompt actions do NOT allow us to provide a Title for the Prompt, so that the user knows what the Prompt is for.
There are probably more, but here's some:
Could you please add an option for user-supplied Title to all of these new KM8 Prompts?
Thanks.
For comparison, here's how a Prompt for Folder looks from AppleScript vs KM8:
AppleScript Prompt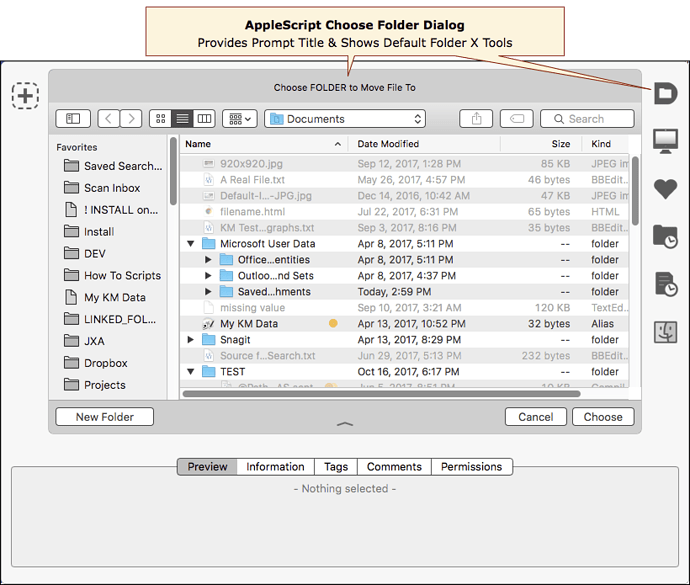 KM8 Prompt