Hey @peternlewis,
This request is a follow-on to the "Jump to Selection" request.
It is VERY handy to have the macro group displayed in the upper right corner of the macro when doing a search: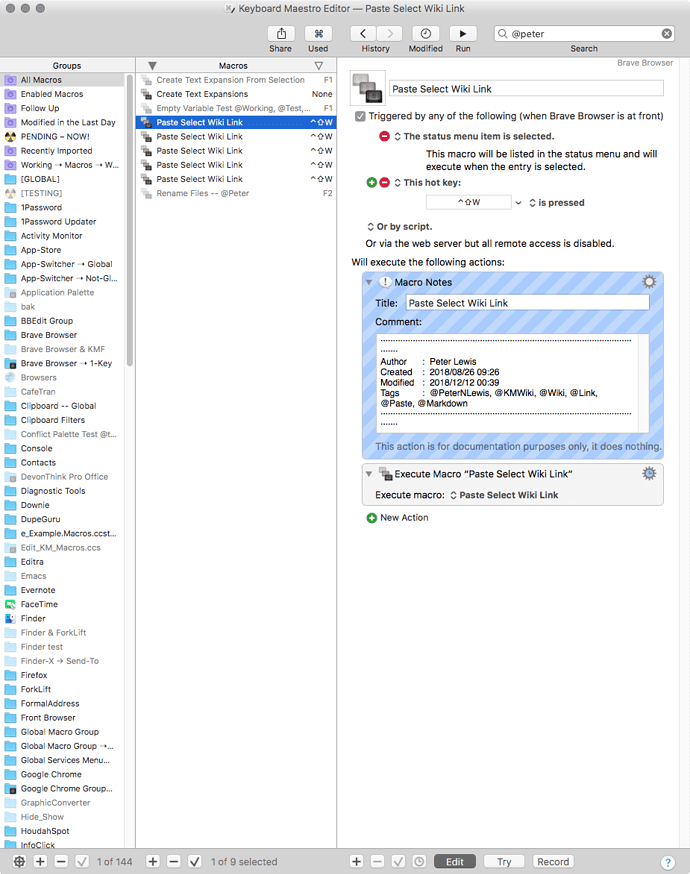 It is NOT convenient that the same macro group is not displayed under normal circumstances.
This is the very same macro, but I cannot tell at a glance where it is...
The current macro group is not visible.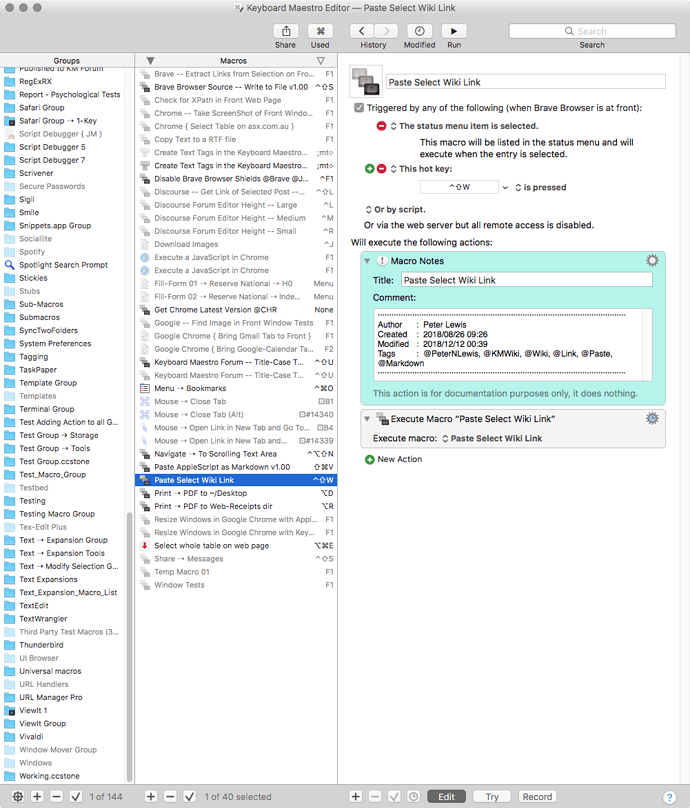 Not knowing were you are in the Keyboard Maestro Editor can get you into trouble and cause data loss.
Undo is not always a good remedy for this, because you may have no idea whatsoever what you're undoing.
Please consider making the UI fully consistent in this way by always providing the macro group breadcrumb in the macro.
-Chris