I'd really appreciate if the Screen Capture in Area action
had a Go/Get button:

A go/get button would be helpful. Here's my solution in the meantime.
First, I take a screenshot, then I click the bottom right corner box pop-up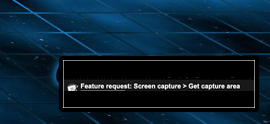 Then once it's open . . .


. . . I run the following macro.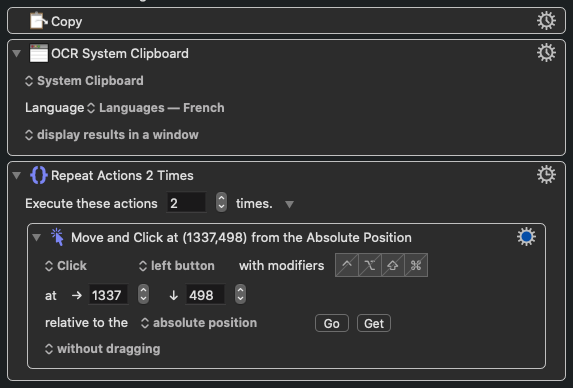 The bottom action clicks the trash button so your screenshot isn't saved. I have it on repeat because, sometimes, it's finicky. You don't necessarily need to do that. I also have it on absolute positioning because KM doesn't recognize that particular window type, so front window positioning is inconsistent.
Here's the actual macro download, if you want it.
OCR Screenshot.kmmacros (3.3 KB)
Hope this helps.
Then you'll like the next version.
Peter is still dropping gems.

Right?! I started keeping a list of all the things he has mentioned he has finished for the next version and it's getting long

Probably not as long as my list…

Oh man I hope not!