Continuing the discussion from How to use user input as a system clipboard after pressing the OK button?:
@peternlewis, when inserting an Action, or adding a field to an Action, could you not provide a default selectable value, but just use the same technique of showing a non-selectable description in the field, like is done for the Default Value of the Variable in the "Prompt for User Input" action?
An example is the "Variable" field: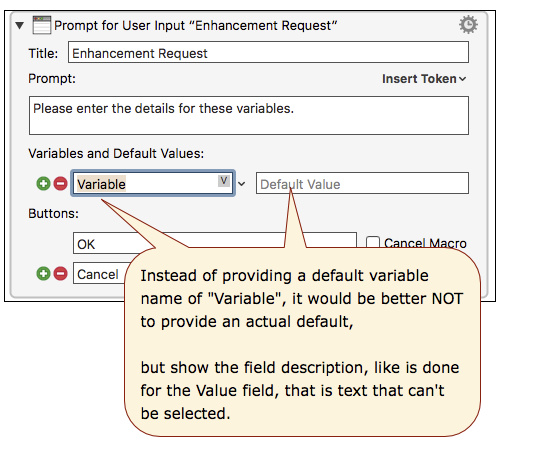 Here an example of where you are doing what I am requesting: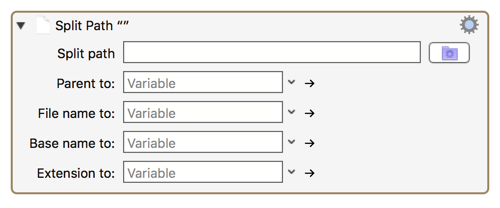 Thanks for considering this request.
---
Background/Details
In a number of KM Actions, when you insert the Action, or add a field to the Action (like in the below "Prompt for User Input", KM will supply selectable text as a default. But the actual purpose is to provide a description to the KM Macro developer of the data that should be entered into the field.
IMO, this causes more trouble than it helps.
It always causes me to have to delete the default text (because I would never want to have "Variable" as a Variable name), and for many users they just leave it as is without providing a descriptive name. Sometimes later the user really wants to use that Variable, but then enters a different variable name.
Or worse, the Variable named "Variable" gets reused in another Action, but it is actually intended to be a different Variable.
Here's another example that causes a lot of unnecessary work:

Because you provide a default value of "Variable Name", with a SPACE between "Variable" and "Name", it is a lot more difficult to replace this with the actual variable name than if you had used "VariableName".
The best approach would be to show as non-selectable text "Type Variable token, or select from 'Insert Token' popup."