Wondering if Keyboard Maestro can create a series of folders labeled with Day-Date-Year, and place these into a folder that's labeled with the Month-Date(first Monday)-Year.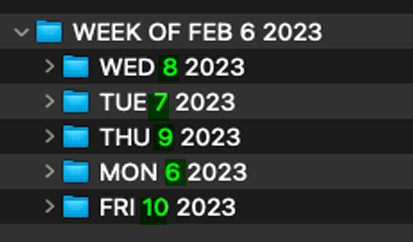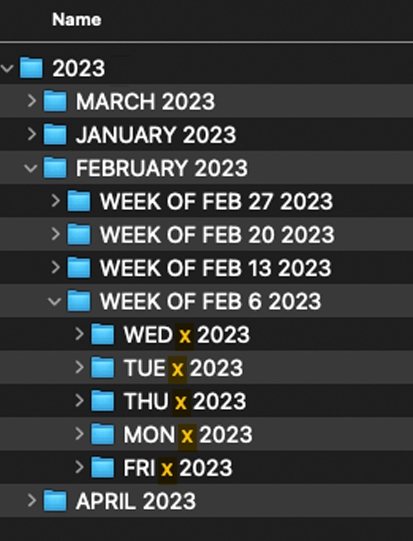 Hoping that the Macro could utilize the Mac's calendar to fill in the info.
I have to admit that I am pretty much stumped right from the start.
Any suggestions would be greatly appreciated. Thank you very much.