I'm trying to set a keyboard shortcut to a menu item in Adobe Lightroom Classic. The item is in a submenu of the File menu: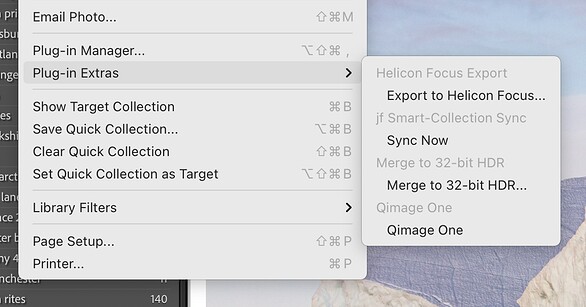 It doesn't show up in KM's duplication of the application's menu hierarchy: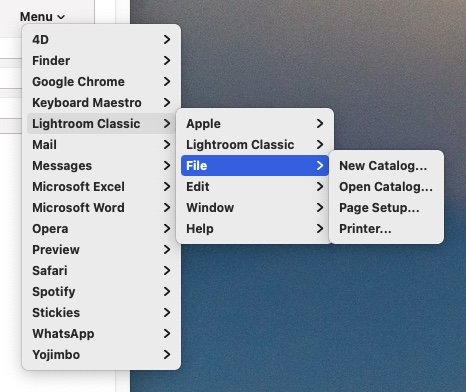 I've tried adding a few spaces before the entry in the "Menu Item" field but it doesn't help.
Any ideas gratefully received. I've seen a few vaguely similar topics here but the solutions proffered don't seem appropriate.
Jeremy