I'm trying to program KM to select some sub-sub-sub menu items in a pulldown, and after trying using KM's record, it wasn't recognizing the pulldown, so I had to do it using Found Image.
See the screenshot below. I successfully told it to move the mouse to the original pulldown (not visible but called "Unassigned"). KM clicks there, then looks for the image "Insert Settings" which works correctly. Next it's supposed to look for the image of "Pianos and Rhodes" -- however no matter what I do (including putting a 1 second pause before it) it won't find that image properly.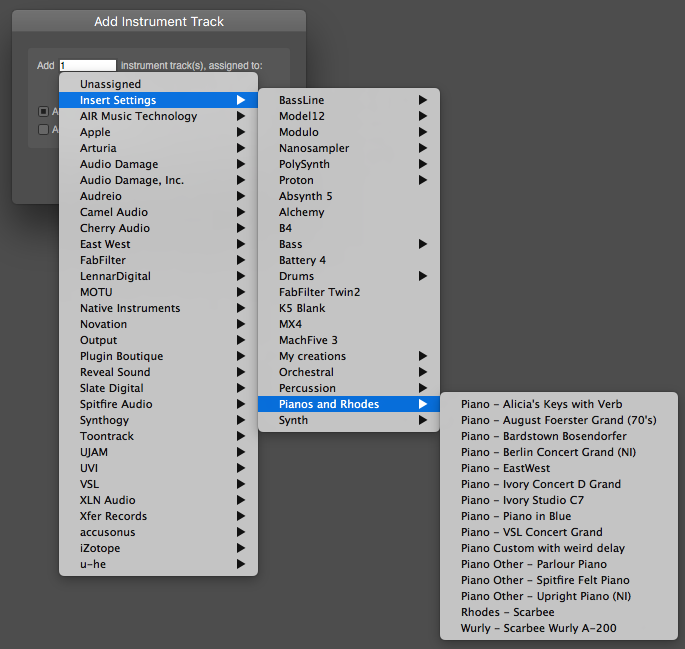 Here is a screenshot of (part of) the KM macro. The first two found image routines work fine. The third one doesn't work, no matter what I try.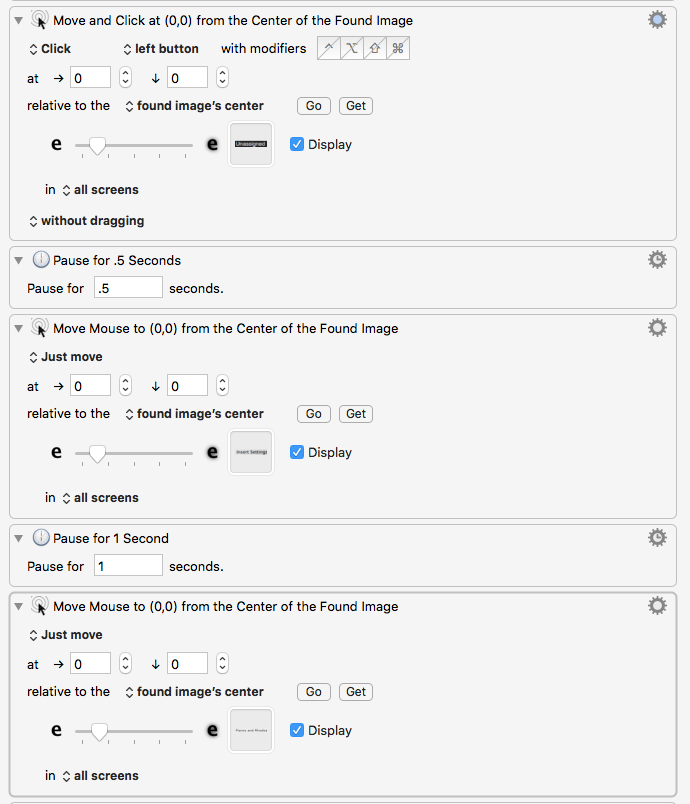 I'm sure the problem does not have to do with the blue highlight from the first screenshot. The blue highlight doesn't appear until the mouse moves over a selection, so I made sure to take all my screenshots without the blue highlight.
Any suggestions?