First of all, it might be an easy one. if it is, plz forgive my poor knowledge.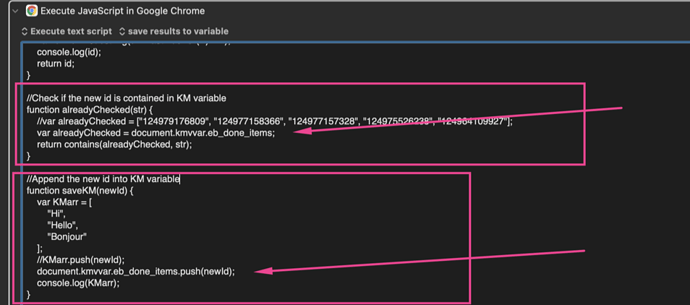 Created 2 functions. But it's not working well.
Checking if the new id is contained in KM variable.

Append the new id into KM variable.
I get this error.
Uncaught TypeError: Cannot read properties of undefined (reading 'eb_done_items')
What I missed?
Thank you in advance!