Short Summary
A keyboard shortcut globally mutes and unmutes your microphone, no matter what video conferencing software you are using.
The menu bar will change from green to red accordingly.
Longer Summary
When in a meeting I always used the global keyboard shortcut of Zoom to mute e.g. when I'm coughing or talking to someone who just walked in.
But I never really trusted it and double-checked, which kind of was annoying.
So I build a macro that just mutes the microphone system-wide (by using Apple Script).
In this mechanism I had slightly more trust but I still wanted something visual, for that extra peace of mind.
So I changed the desktop background/wallpaper to green or red so that the menu bar is a huge microphone state indicator.
Plus, as soon as Zoom/Skype/Microsoft Teams etc. are quit another macro sets my wallpaper to my default one again.
The path for all the default mac OS wallpaper is: /System/Library/Desktop Pictures
This also works with those new fancy dynamic wallpapers that change based on the time of day, as those are all stored in one file.
On Air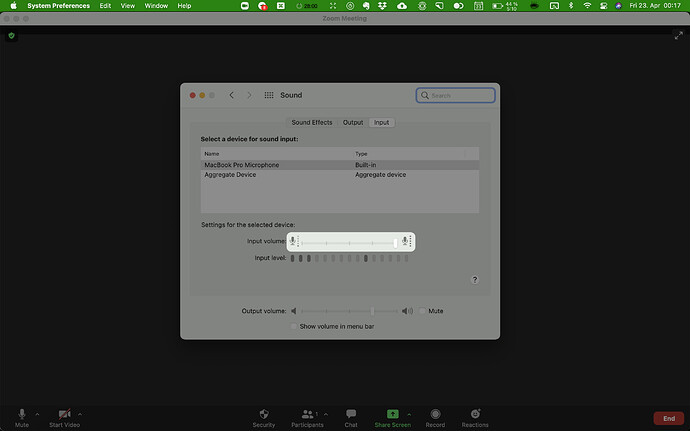 Mute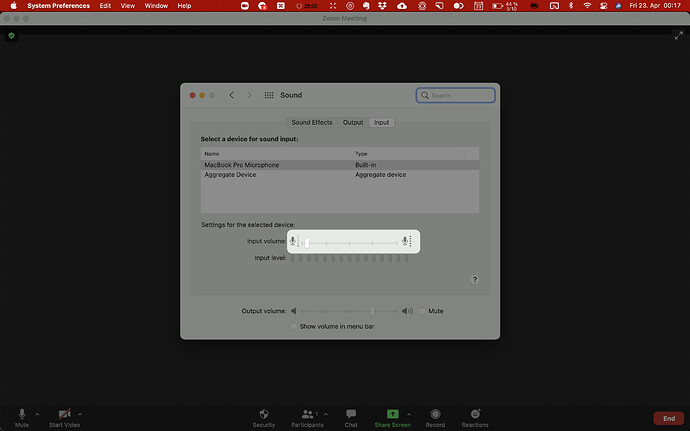 Global mute shortcut for video conferencing with visual feedback.kmmacros (6.5 KB)