Hi there,
I'm having trouble with a super simple macro (or so I thought). I want to replicate the 'shift+3' (i.e. #) Gmail keyboard shortcut that deletes an email in Outlook for Mac v 16.54.
This is the macro that I've created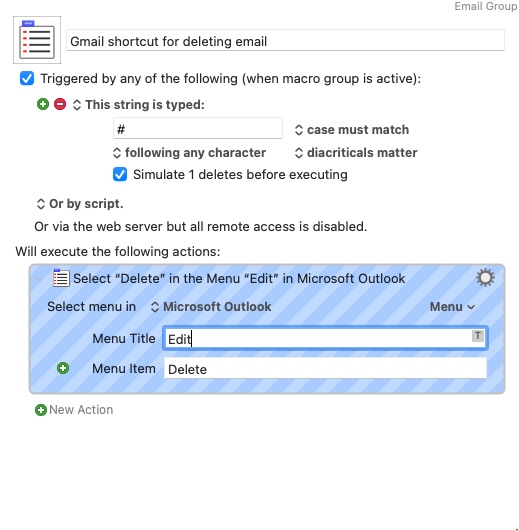 The only problem is that sometimes the Macro not only deletes the current message selected but also the next one. I have no idea why it sometimes deletes two emails nor how to stop it.
Any help or advice is much appreciated.
Kind Regards
Aaron