Have this macro that repeats 10 times (showing here 3 as an example), would like to streamline it: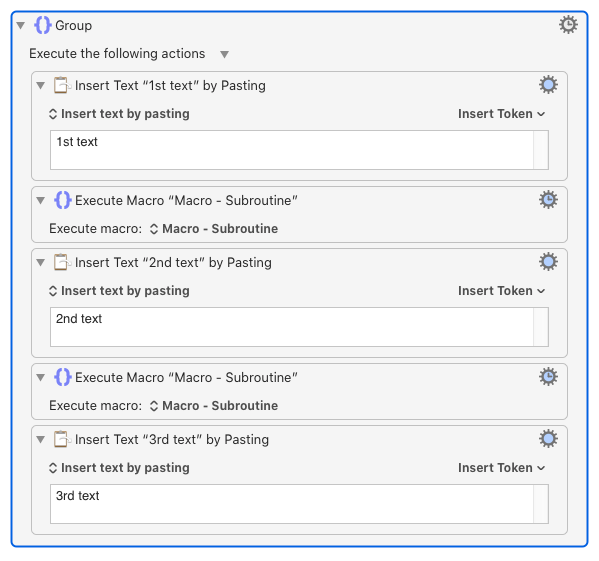 Are you pasting everything in the same place?
If so then I'd process the input text and then paste it once – otherwise @JMichaelTX's macro is a fine choice.
-Chris
It's a form, so needed to paste texts in several different places.
Using Jmichael's macro worked perfectly, just added text as a new variable (Set Variable to Text) instead of using a external file.
Other than that, no changes were needed to the macro
Thanks for asking @ccstone