I made this macro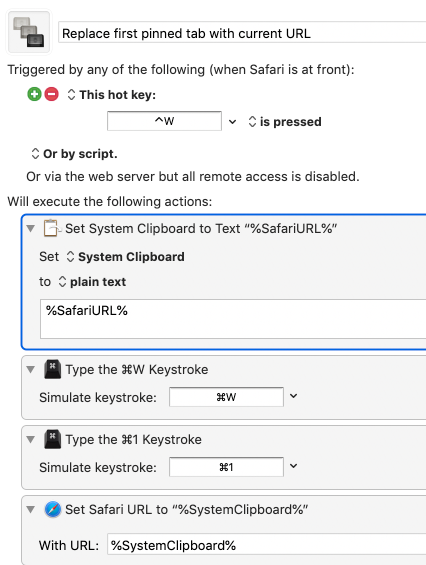 Replace first pinned tab with current URL.kmmacros (26.2 KB)
The goal of it is to essentially replace the pinned tab (at position 1) with the URL I am currently viewing.
The issue is that Set Safari URL to action fails to do it. It doesn't actually replace the pinned tab's URL but opens a new tab with the URL (not pinned).
Is there a way I can replace URL of pinned tab? Perhaps with AppleScript or JXA?
Thanks.