What I'm Trying to Do
I'm trying to launch apps in the background without them popping up on the main screen and causing a havoc.
This applies to Todoist, Cron, Spotify, Bitwarden, and Spotify.
What I've Tried / What Actually Happens
When I test the action, it runs by itself, but for some reason the macro does not reach the point where it's supposed to resize, minimize, or close the app. Here's the macro I've been using:
---
Position App Windows.kmmacros (44 KB)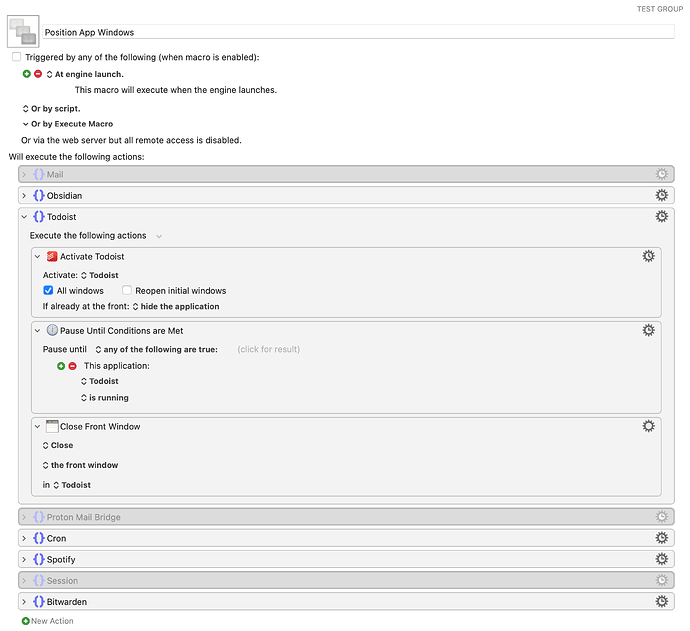 Any help would be greatly appreciated!