First off, don't judge me about the types of books I like to read. I'm a guy who likes romance novels. Get over it.
Besides, if I had read some of these "erotic" novels when I was a teenager (back in the dark ages), I suspect a lot of my past girlfriends would have enjoyed what I would've learned from them.

Anyway, I digress...
I use Amazon Unlimited, which allows me to download and read a lot of books. I don't like to have them downloaded directly to my Kindle, because I like to put them in Calibre. So I have to go to the following page:
---
---
For each book I want to download, I have to click the "..." button, which presents this popup:
---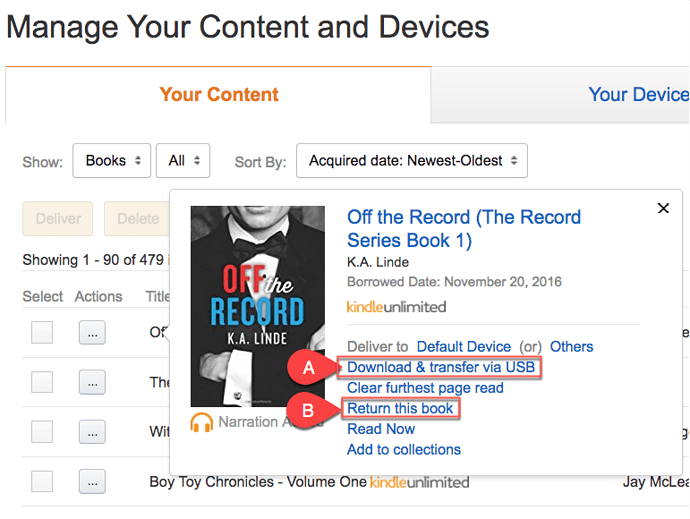 ---
Then I have to click the item I've labeled "A" to download a book.
After I'm done with the book, I have to repeat the process, but this time I click the item I labeled "B", to return the book.
What I'd like to know is this: Is there a way I can automate any of this? I've been holding off learning how to automate web pages, because it just seems too complicated, but I've decided that it's time to learn.
So any help would be appreciated. Thanks!