When the palette is shown, the hot key COMMAND+SHIFT+1 just changes the palette, from this
.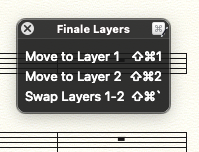 .
to this
.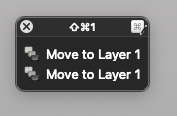 Hey Nick,
Apparently you have two macros with the same name assigned to that hotkey, and you're activating the conflict palette.
-Chris
That must be it, I changed the hot keys and everything works now. Thanks for your help!