Is there any way I can read the context (right-click) menu, shown using the "Move and Click" Action ?
For example, IF I see this:
that the context menu has an item for "Annotate this image...", then I know the mouse is above an image. So then, I can take appropriate action, like "Open With".
I have tried the IF/THEN Action: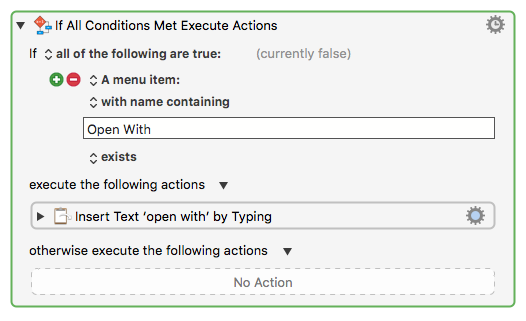 But it does NOT work. It is always "false".
Any ideas?