Depite being a novice I successfuly created some macros in order to search and replace certain characters and special characters in documents opened in TextWrangler.
But now I got stuck. When I insert the text containing multiple lines, the macro is not executed. The text is not replaced by a comma + space.
I am attaching both the screenshot of the actions that should be performed, and the macro itself. Where did I make a mistake? I would appreciate any helpful suggestion.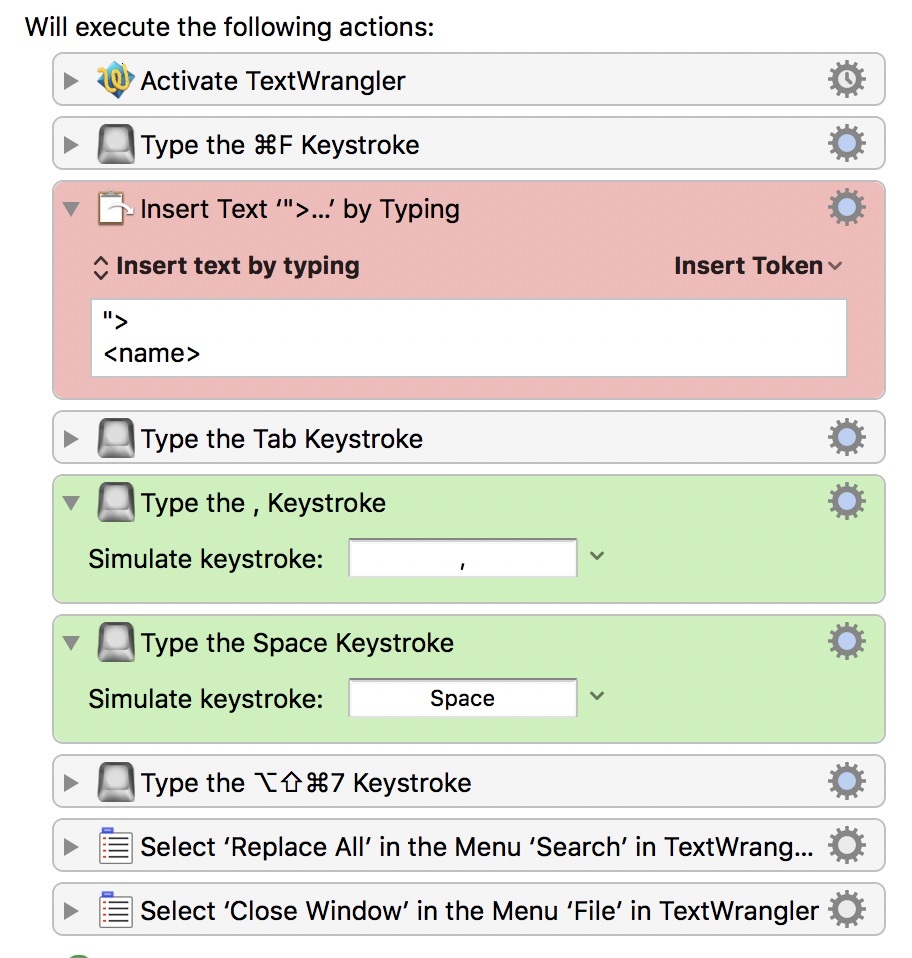 Test.kmmacros (4.6 KB)