I'd like to create a macro to trigger a specific extension function in Vivaldi (Chrome Based).
The thing is that Vivaldi is currently affected by a bug which prevents user to deploy the classic chrome://extensions/shortcuts
Therefore, I would like to write a script to fire from Keyboard Maestro.
I am a complete JS noob and even after digging for hours on the web I couldn't marshal a single line of useful code.
Digging into the filesystem I've found the manifest.json files used by Vivaldi to trigger the extensions, and yet I am too inexperienced to decode them.
Can anyone point me to the right direction? Any help would be greatly appreciated by me and possibly many others in the Vivaldi community!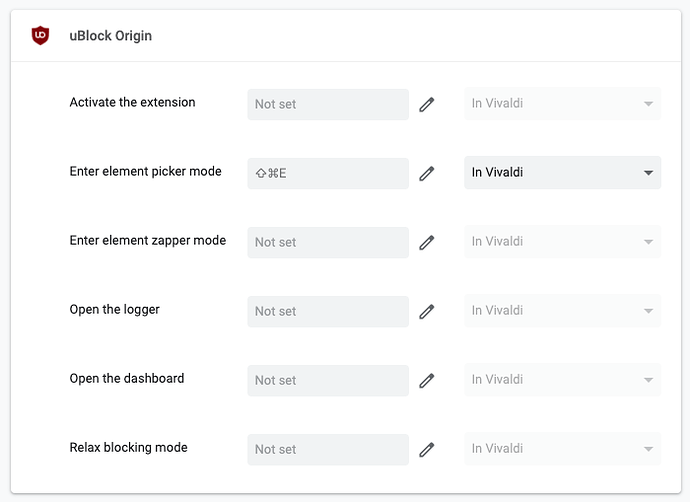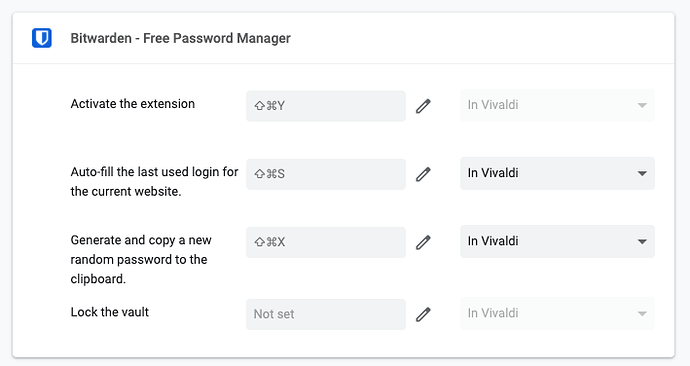 manifest-files.zip (3.6 KB)