Hello everyone,
I am fairly new to KM and I wanted to test basic commands with the software to get familiar with.
I quickly got stopped with the command "Bring a Window to the Front" where I correctly named the window that I wanted to move in front (aka having that specific window to become the new active window for the next macro action). Unfortunately, the window change never occurs. The macro probably fails the command and moves on to the next one (which was a simple click at an absolute position).
I later tried another way which is to use (Mac)Command+Tab. Again, the macro failed to switch windows and KM continues with the next action.
I tried some troubleshooting with the interactive help. I added a trigger, checked the accessibility of the software. Nevertheless, the software was unable to find a mistake in the macro. Restarting either the software and the Mac did not help.
I added a picture of the macro below.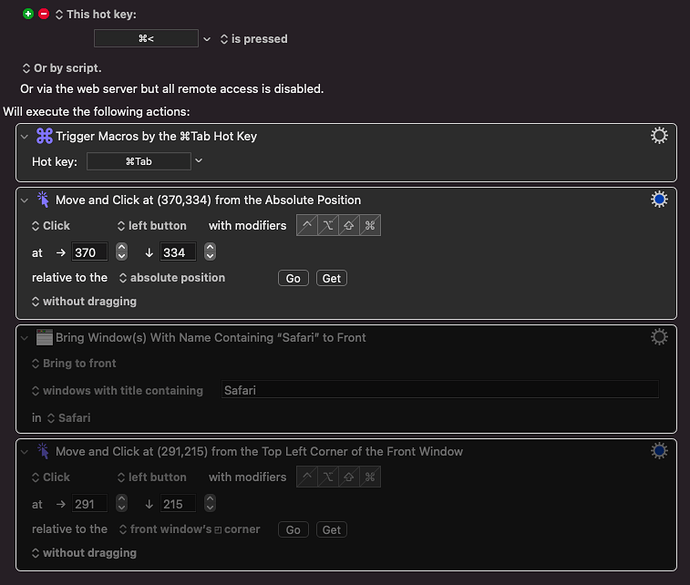 Can anyone help me please?