Hi.
I just would activate a menu item of an application attached to the Apple bar menu.
example: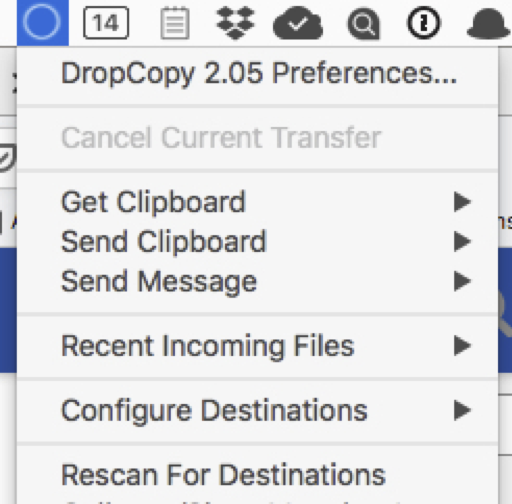 I would activate the line 'Recent Incoming Fies' of the Dropcopy's menu
I found on the forum some examples of AppleScript which I tried to draw inspiration from ...
But alas, I'am not a 'scripter' ...
I'm trying something as: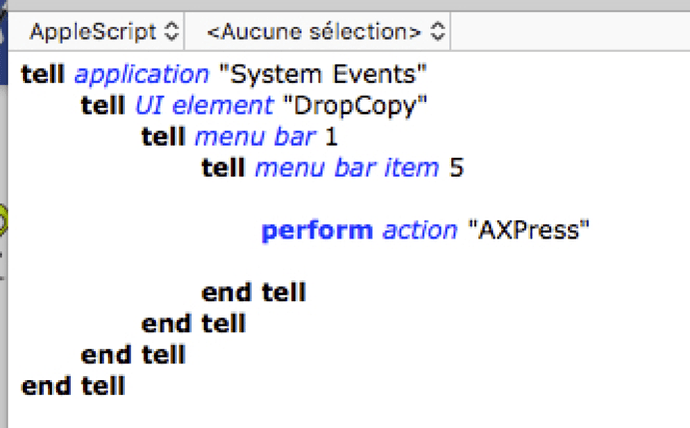 But, of course (
) that doesn't work.
Can anyone help me ?
thank you in advance.