I'm having problems to use regular expressions in Find an Replace actions on the clipboard.
Here's the crucial part of my macro:
Find and Replace in current segment - test.kmmacros (4.0 KB)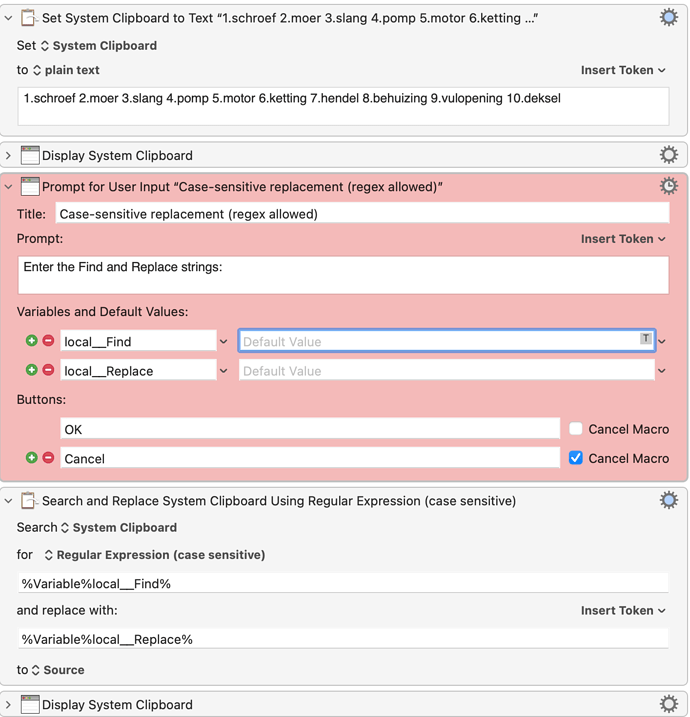 This is an input string:
1.schroef 2.moer 3.slang 4.pomp 5.motor 6.ketting 7.hendel 8.behuizing 9.vulopening 10.deksel

And this is the expected result with initial uppercase:
1. Schroef 2. Moer 3. Slang 4. Pomp 5. Motor 6. Ketting 7. Hendel 8. Behuizing 9. Vulopening 10. Deksel

And a second expected result with added linefeeds:

1. Schroef 
2. Moer 
3. Slang 
4. Pomp 
5. Motor 
6. Ketting 
7. Hendel 
8. Behuizing 
9. Vulopening 
10. Deksel

In BBEdit I use: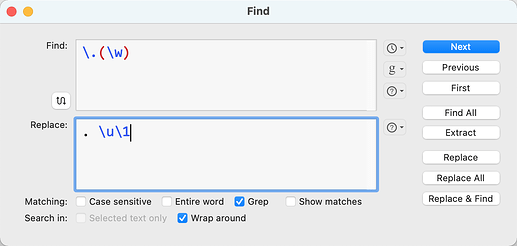 And: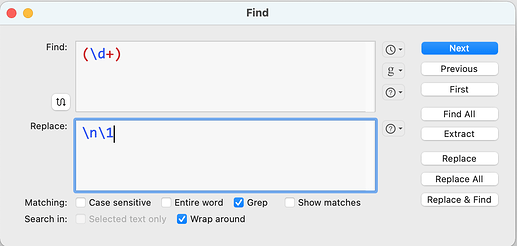 In Keyboard Maestro I have to use $1 instead of \1, but I don't get the desired result.
What am I doing wrong here?