Hi there,
I am trying to copy an image from a direct URL (www.example.com/image.jpg) to the system clipboard.
The URL is saved in the variable: "ab_coverimageURL" and the filename (e.g.: "example.jpg") in "ab_coverimage_filename".
This is what I've tried:


Unfortunately I get this error when trying to download the file: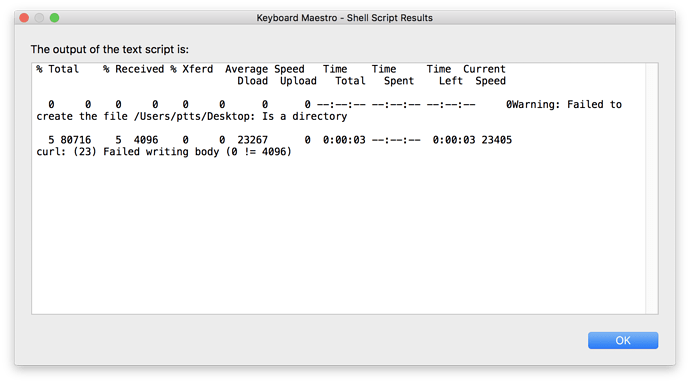 Once the file is on the desktop the copying to the clipboard works fine via "Read File to Clipboard".
Any suggestions on how to make this work?
Downloading the file to the desktop first is also just a workaround. If there was a way to either copy to the clipboard directly, saving it temporarily or deleting afterwards that would be good too.
Thanks for any help!