Hi there,
I'd like to rename my Documents by using Keyboard Maestro. I already got a big part of it but not all.
I would like to automatically read out a sequence of numbers that always remains the same. This character string XXXXXX/XX/X should also be considered in the first place in the document name. Can you help me to find the right command to read the character string?
I just tried this:
Aktenzeichen auslesen Macro (v10.2)
Aktenzeichen auslesen.kmmacros (55 KB)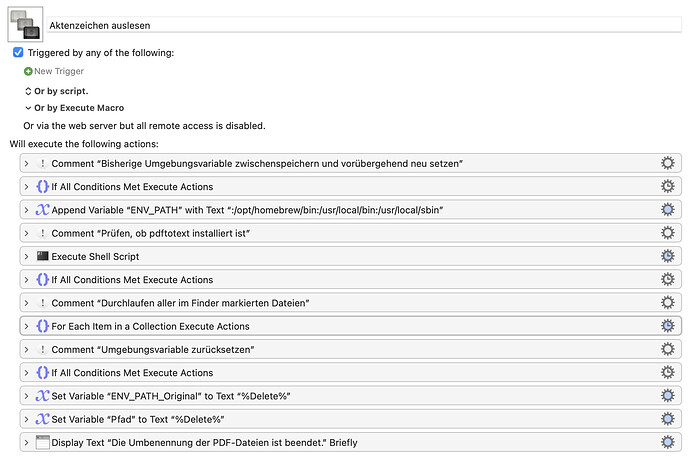 I appreciate your help.
Caroline
Automatische Benennung von PDF-Dateien _ Version 2022-01-17_1 copy.kmmacros (123.2 KB)