End goal: I'd like a script to repeat with randomized execution time. (Currently it runs every n minutes.)
High level options:
Have the macro repeat itself, and randomize repeats
Another method to randomize the time trigger
Since I don't know of a way to do #2, I tried #1 but couldn't find a way to do it efficiently (for CPU + battery).
Based on Peter's comment I tried a using an until/while loop with time calculations to repeat the script. But the Keyboard Maestro engine jumped to steady 10% CPU usage, even with the addition of a fixed 60 second delay.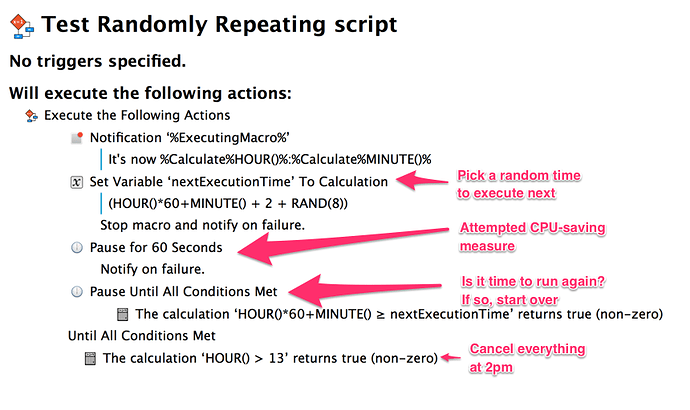 Any ideas on more efficient ways to achieve this outcome (randomized execution time)?