I was able to get this to work, but not in the way I expected. The first thing I tried was this: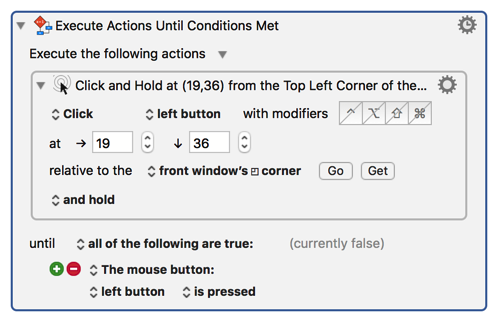 When that didn't work, I next tried this: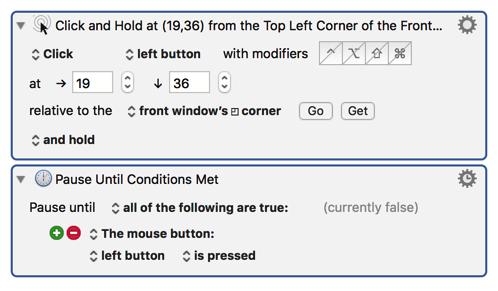 But in both cases, instead of holding the mouse button, the actions acted as if the mouse had been clicked, even though it hadn't, and thus the history dropdown never appeared. However, a standard Pause action did work: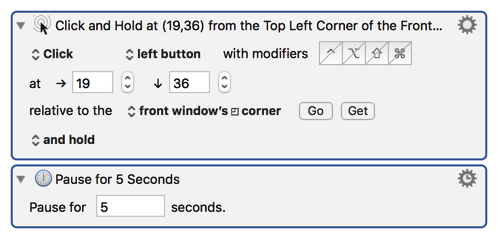 Given this, I can only guess that there may be a bug in the mouse button condition (perhaps because we're using a trackpad instead of a mouse? I can't speak for @nikivi, but I certainly am) or, more likely, I'm misunderstanding the way the mouse button condition works.