I very often have macros that look like this: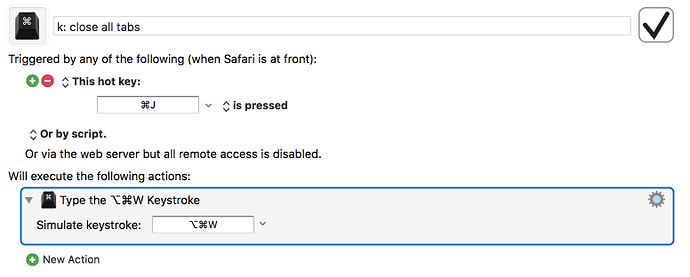 These macros are responsible of quickly making bindings from one key to another.
That is I make macros that always start with k: prefix followed by a custom name where the trigger is always a hotkey and it will contain only one Keystroke action.
Can I somehow make a macro that will instantly make this pre-filled structure for me. As in I press hotkey and it will make this macro: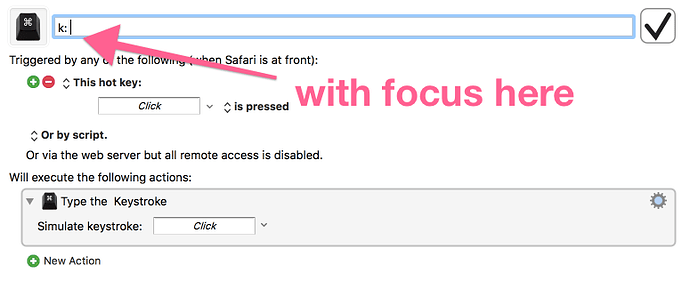 I came up with this really slow solution:
test.kmmacros (30 KB)
Using two @ccstone macros to both make the trigger and focus on the rename area but this is really slow. I can't think of a way to quickly add a specific action (Keystroke) and do other things really fast. Ideally all under 1 second.
Thank you a lot for any help on this. This macro will save me a lot of time if it would work.