As I want to share all the KM macros I use with other people. I have a problem where sharing it all is actually a problem. Because in my current way, I have to manually go through my 60+ macro groups and manually export each macro group as a macro library with a menu bar action: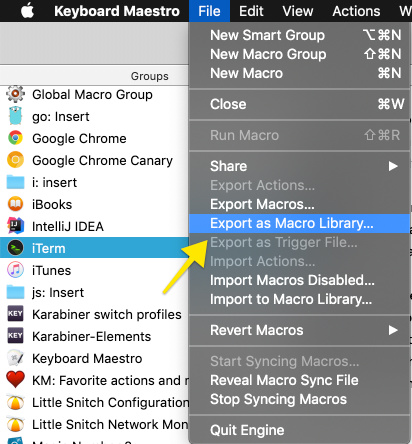 I would ideally have a script or perhaps a macro that when activated will export all the macro groups I have in Keyboard Maestro as separate macro libraries essentially fully automating this process.
Is this possible to do? And if yes, how can I do it?