I want the computer to automatically and immediately quit the Finder when "/Users/**/Library" is detected open.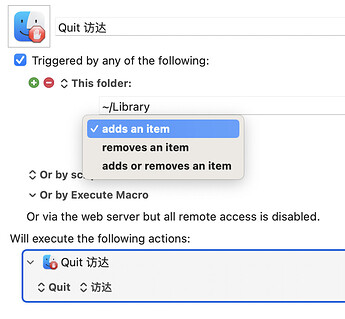 However, only when the folder adds or removes an item will Finder quit. Can you tell me how to set up the trigger?
Or, how to write a script to achieve this goal and keep this script on to monitor it, with or without Keyboard Maestro?
File > Get Info > Sharing & Permissions is not what I want, because as an admin I can still change it; plus, apps may need to write files into this folder.