I want to select a radio option it is basically according to the specific WiFi MAC address such as the picture below, let's say I want to select the router with 18:90:d8:61:5d:68 MAC address every time this window pops up.

Now the challenge is that each time this window opens up the list above will sort according to signal strength so the list orders will change and the radio selection tags will change every time.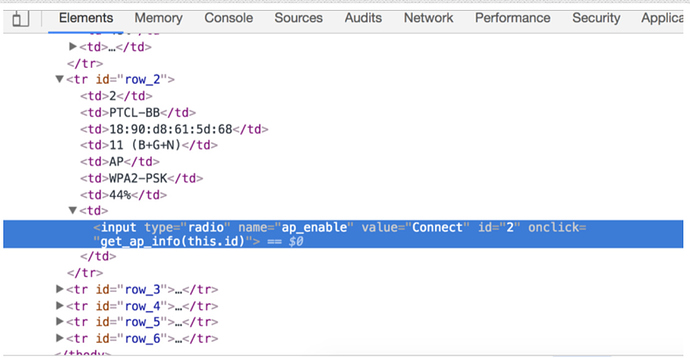 Is it possible to make the script to select the radio button according to the Wifi MAC's address ?
P.S. Every time the order list changes the id="2" will change its value.