I wish I can specify in triggers two letter hotkeys to activate macros.
For example I have a palette that inserts some words :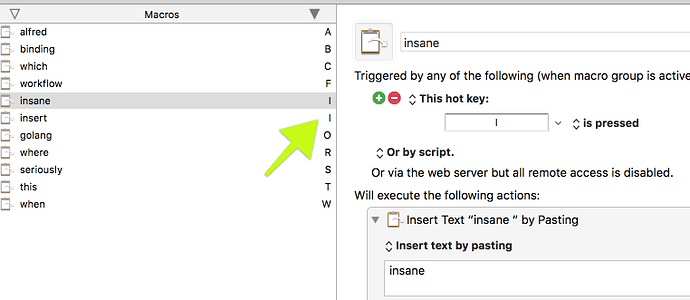 And since they have the same 'hotkey', there will be a conflict palette and then next key to activate the macro be will be randomly chosen by KM like here :

What I wish however is to specify my own two letter binds for macros.
So for example I want 'insane' macro to be triggered via palette > i > n and 'insert' macro to be triggered with palette > i > s. But I want to choose these options myself and KM reflect my choices in the Palette conflict. Not KM choosing the letter triggers itself. Because it's really hard for me to predict what it will choose and I want to create my own system of palette triggers and conflict resolvers.
I tried to instead of hotkey trigger to instead trigger by typed string like here :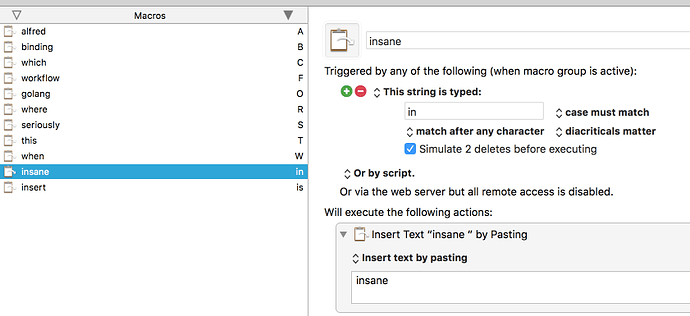 But that did not work for some reason.
Thank you for any help. I really wish I can set this up. This would be insanely huge for me as I can create very powerful palettes this way.