Censuses were taken in the UK every 10 years from 1841. I have set up a variable (UKCensuses) that contains the list of publication dates (6 Jun 1841, 30 Mar 1851....).
For a person born in 1877 and who died in 1942 I want to identify which censuses he/she may have appeared in, i.e., the logic is to examine each line in UKCensuses and compare that date to the birth/death dates.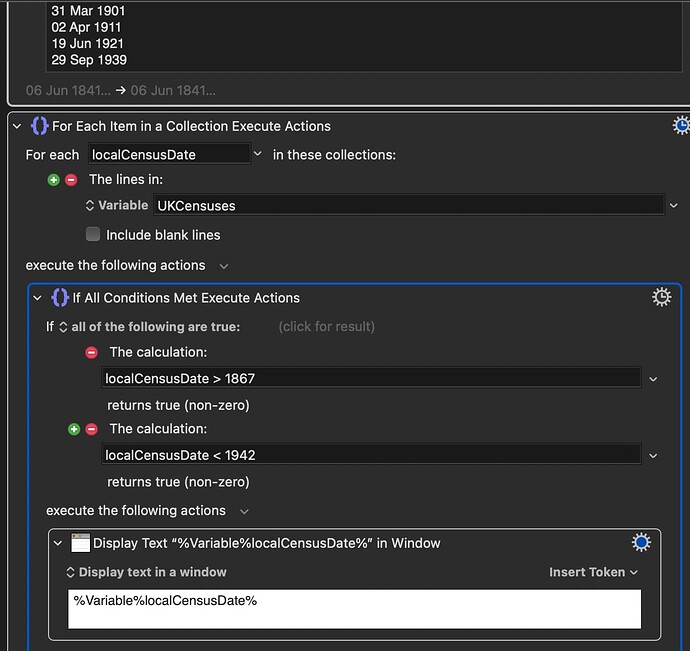 I have read/reread all the wiki and forum discussions about ICUdate tokens etc. but as a I am not a computer expert and I'm just learning KM, I find them bemusing. I get the concept of dates stored as numbers and I've tried 'Calculate(%localCensusDate% > 1877)' and all the variations I can think of to no avail.
So I'm hoping to get a nudge in the right direction please. How do I test if one date comes before/after another... or perhaps how to I convert '6 Jun 1841' and '1877' to forms that KM can do the comparison ?