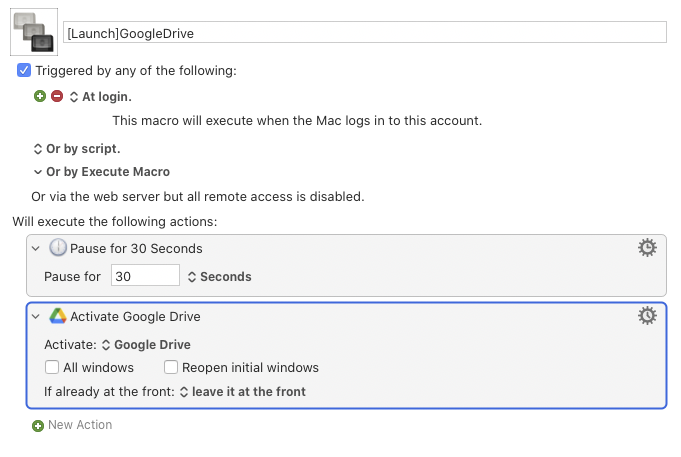 We have just introduced KM.
In the attached image, I want GoogleDrive to activate when I login, but GoogleDrive does not start.
Dropbox activates with the same content.
Can't Google Drive be launched from KM?
Keyboard Maestro 10.0.2
MacOS 10.15.7
Google Drive 55.0.3.0
Sorry, this is a machine translation, so the English is not correct.